We are specialized in high quality ABS & PC travelling products for attache cases, travel cases, and beauty cases.We are famous for the strict quality control, and gain sound reputation around the world with our golden brand.

We also accept customer's "OEM" brand goods production, to meet for their market demand.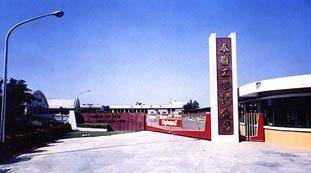 PICTURE OF TAIWAN FACTORY
Our company was established in 1972.
We make all the progress in ourselves, we get excellent fame to lead ahead our competitors, and become the most outstanding manufacturer of travelling goods in Taiwan & China, we operate with the international professional technique to get the repeat order around the world, which makes our business more and more prosperous. The sales net is covering all the world more than 70 areas. We surpass ourselves in the stable growing situation, and keep creating new business top point.


PICTURE OF SHANGHAI FACTORY
In 2014, in response to international market demand, we established in Suzhou, China
TAI HSIN (SUZHOU) TRAVEL GOODS CO., LTD.
An area of 63,626 square meters,
Buildings and facilities of 47,333 square meters.
In 2014, in response to business expansion needs, we established YONG CHANG INTERNATIONAL CO., LTD. TAIWAN BRANCH.
Our factory have got ISO-9001 certificate, and have passed the SEDEX, BSCI, JCP.